The Molly
a cat ketch rigged flat bottomed skiff, with twin bilge boards.
First Launching - July 1979 - at Port Mansfield, Texas.
---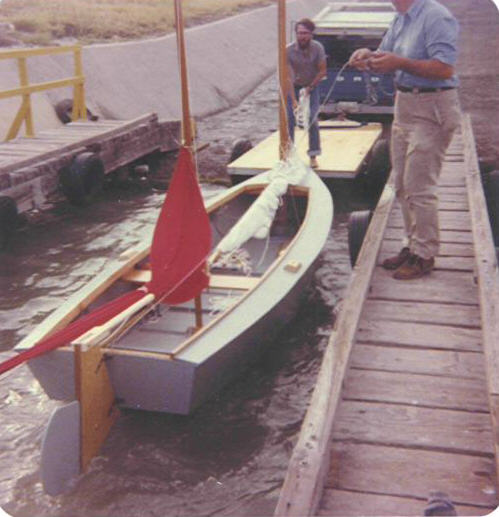 Molly_be
In the water for the first time - christening.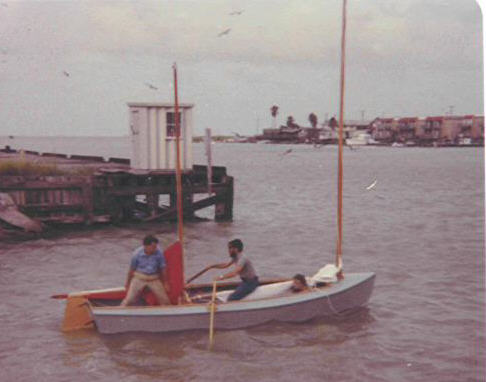 Molly_bf
Rough Row out away from the dock. Unfortunately we had to launch from a lee shore.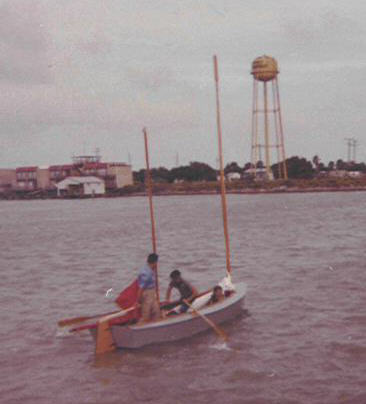 Molly_bg
Rough row out away from the dock.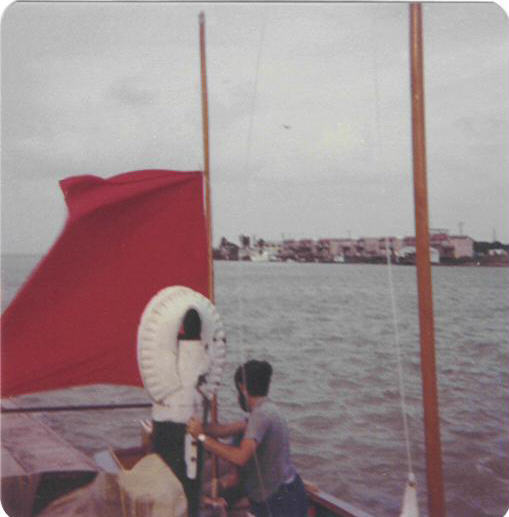 Molly_bh
Note the mizzen flying out - sans sprit.
For the first sail I used the marconi from one dingy as the main sail, and a sprit rigged sail from another dingy on the mizzen.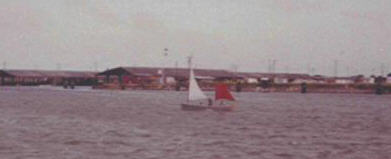 Molly_bi
Sailing at last. This is a long shot with a simple camera.
---
New Years day 1980 at Port Mansfield, Texas, USA.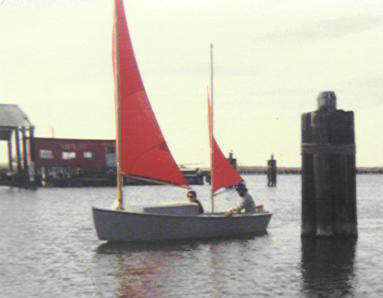 Molly02
Note that the removable cuddy is attached to the hull during this winter sail.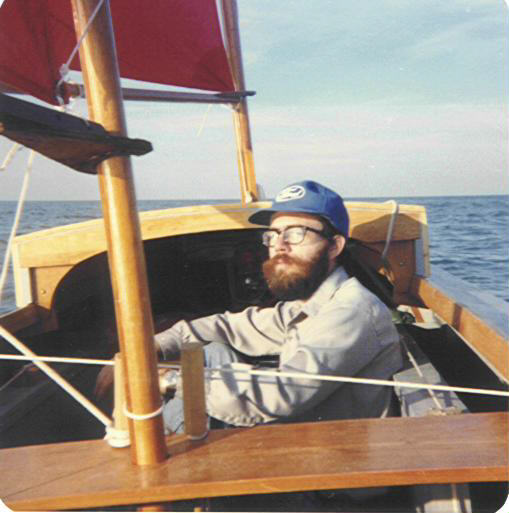 Molly03
Gerard Mittelstaedt aboard the Molly.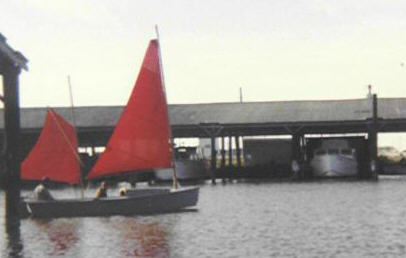 Molly04

Click here to return to previous page on building the Molly.
Small Boat building index page.
---