Night Swan - skiff from one sheet of plywood
built June 2001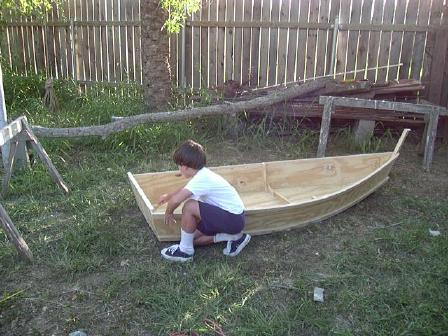 Joseph painting his boat.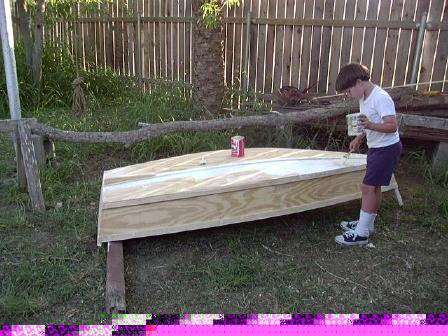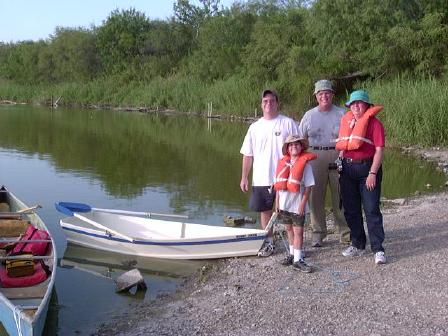 Launching at Bentsen Rio Grande State Park, Texas, USA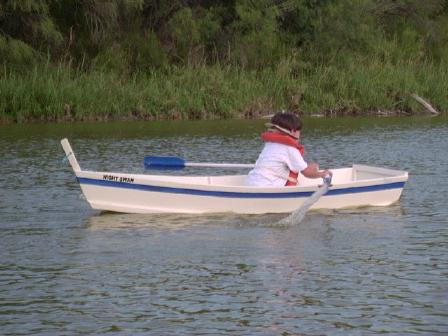 rowing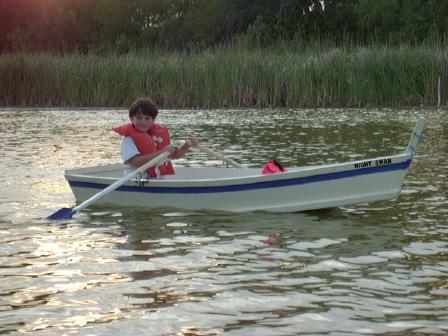 Rowing Mediteranean style - pushing -
so one can see where one is going.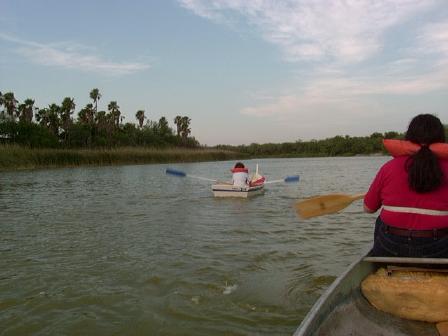 Mom in the chase canoe.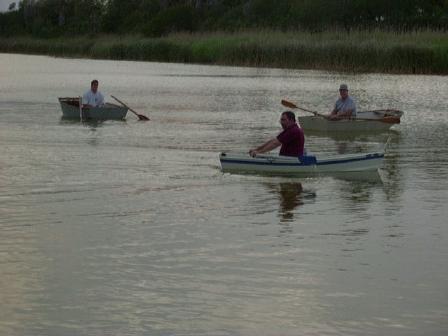 The launching flotilla.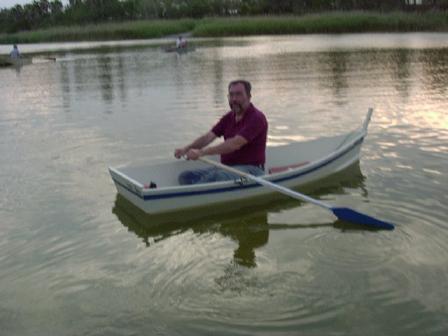 Yes, it will even float a 189 lb. adult.
---
Plans on Herb McLeod pages on how to build your own - One Sheet Skiff

Blackburn OSS boat another good effort.

---
Return to Small Boat index page.