Jaguar design catamaran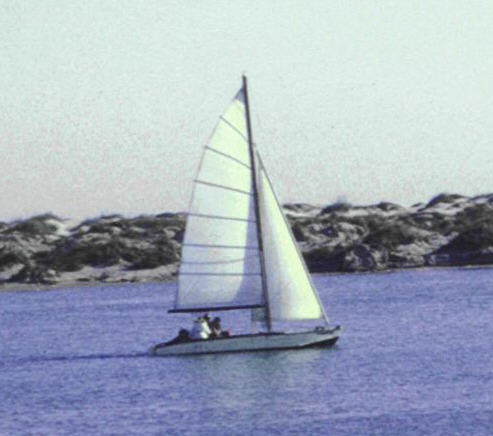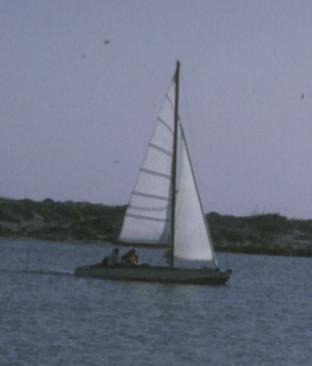 This is the hard chined version of the Cougar Mk III, designed by Prout of Canvey Island, England.
It is a slightly larger version of Prout's more popular Shearwater design.
This particular boat was built in Texas and Mississippi. (Builder was transfered twice during the construction.)
It was built of 1/4 inch plywood over a spruce frame and fiberglassed. The building project stretched from 1959 through early 1964.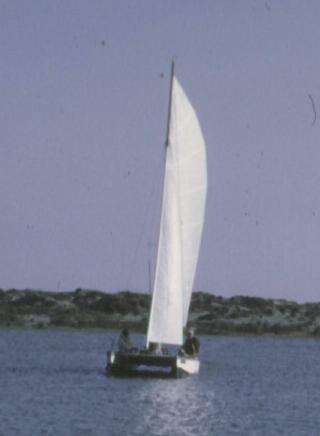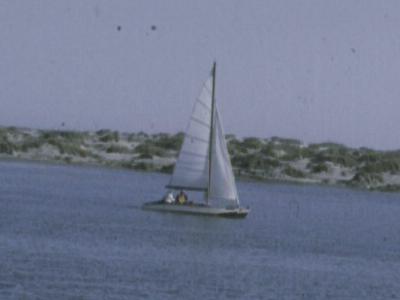 This boat was sailed on the Mississippi Gulf Coast, and on the back bay of Biloxi, Mississippi. It was first launched at the marina on Keesler Air Force Base in Biloxi.
It was later sailed in the Lower Laguna Madre and some in the Gulf of Mexico, between Port Isabel, Texas and Port Mansfield, Texas. Sadly it no longer exists. All good things, especially those made of plywood come to an end of their useful life sooner or later.
These pictures were taken in South Texas, USA.
---
Cougar - Jaguar Catamaran page
---
Prout brothers - Shearwater history.

---
to Small Boats index page.
Return to home page.