Rio Grande Council Camporee Jan. 27-29, 2006
Camp Perry - near Rio Hondo, TX

Troop 583 was assigned to the Falcon campsite, the farthest east campsite in Camp Perry, and a long hike to anywhere.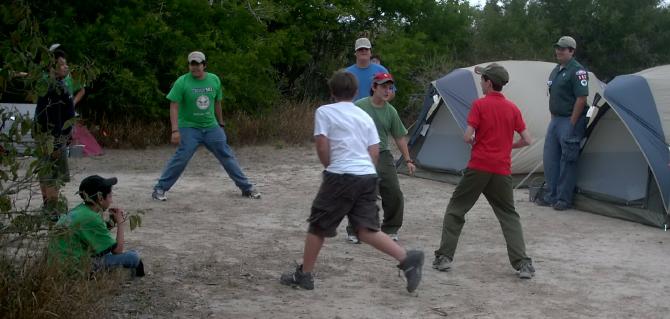 A quick game to loosen up before competition.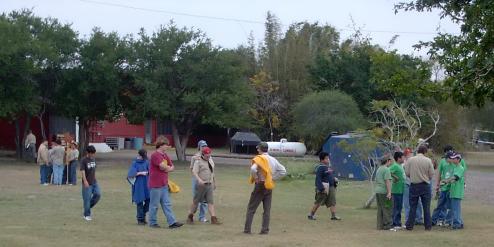 Orienteering, where they did well.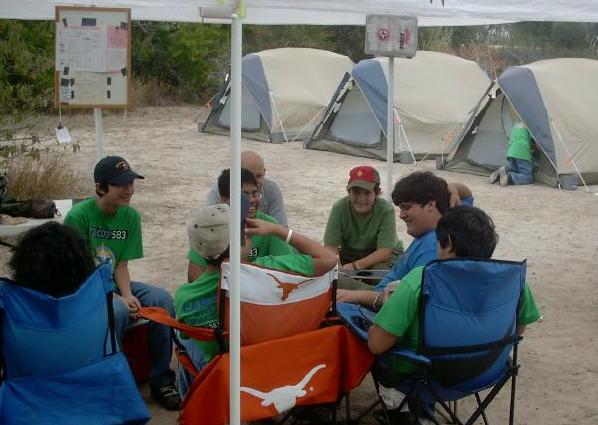 Relaxing before competition.
---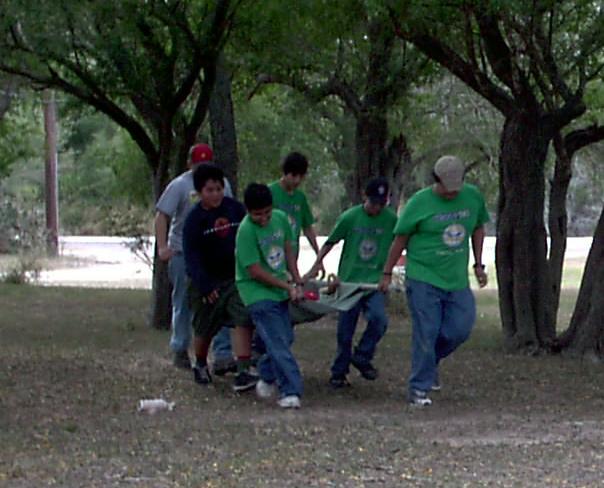 First Aid practice.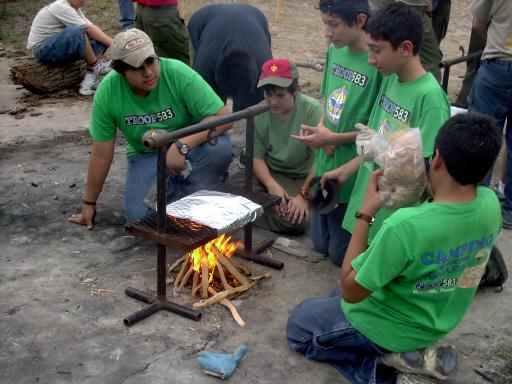 Fire building tested by pancake frying.


Problem solving exercise.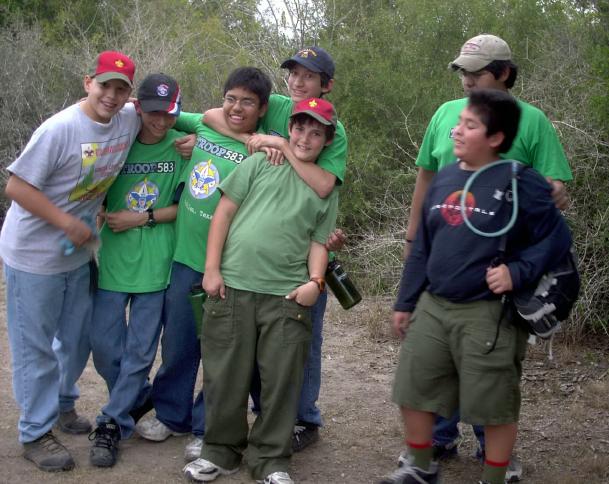 The scouts loosening up after competion.
---
Sunday Morning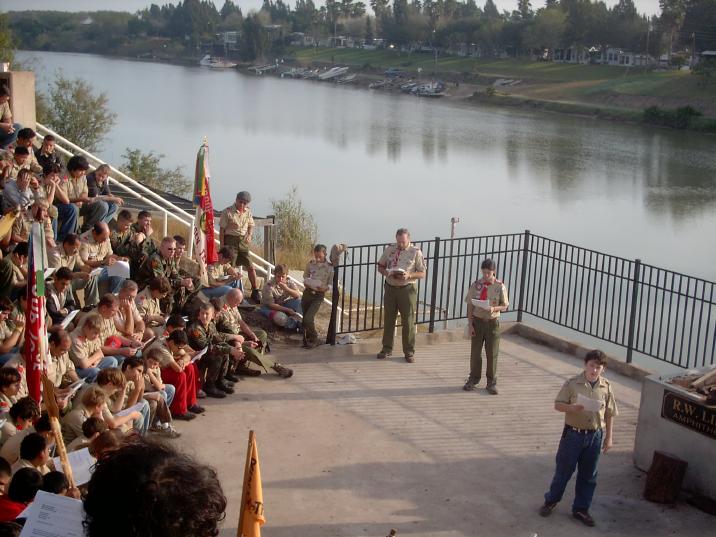 Religious services. Awards followed the service.
---
---
To Troop 583 main page.
To Troop 583 first picture page.
To Troop 583 Calendar page.
To Troop 583 News page.
To Troop 583 Adult Leadership Team page. -