Arrowhead Dist. Camporee - March 25, 2006 - McAllen, Texas
Held in City Park in McAllen.
This Camporee had a focus on Pioneering skills.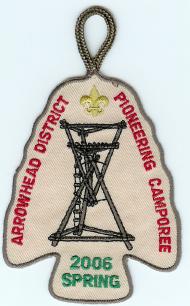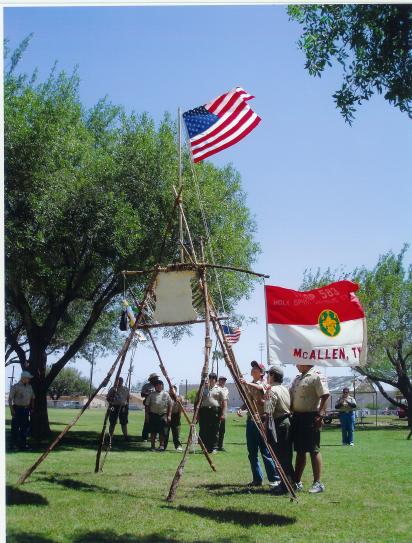 The Troop 583 gate, designed by Victor and others.
Built by many members of the troop.
This gateway earned a blue ribbon,
for using a variety of lashings properly done,
proper display of flags, and a sign made by the Scouts with all required elements.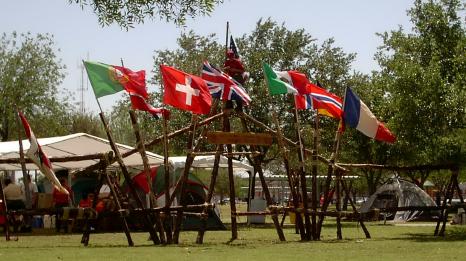 Another troop's gate.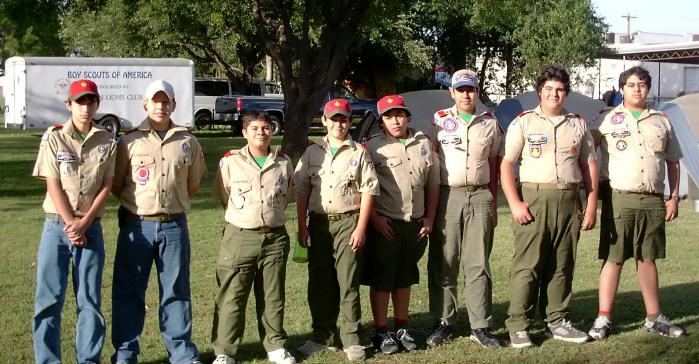 The Scouts from Troop 583 who attended.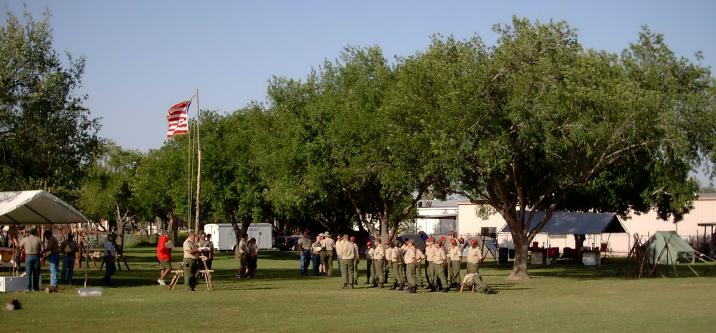 After flag raising there was inspection.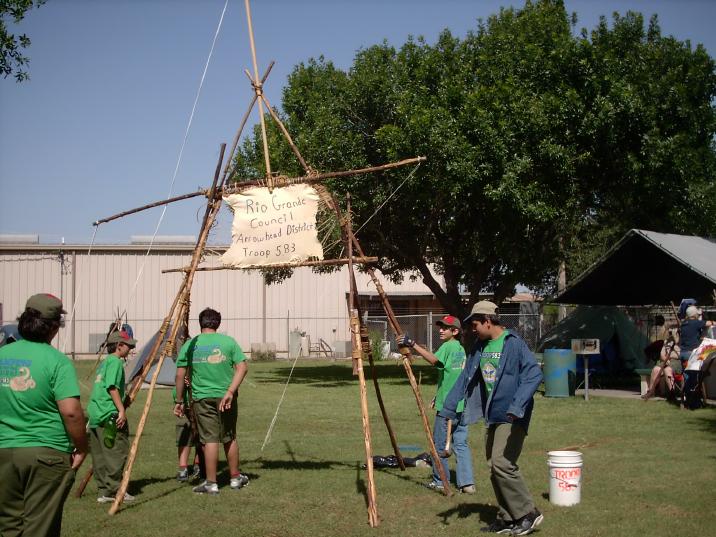 Troop 583 building their gate.
---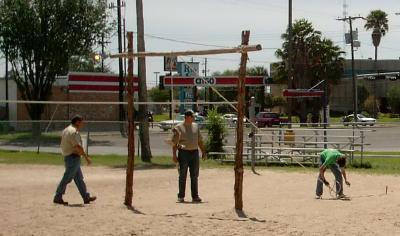 Log raising competition.
---
This project was to lash up a suspension system for a bucket then carry the whole lashup with the bucket full of water, and not spill it while carrying it a distance.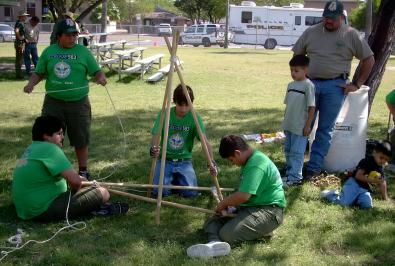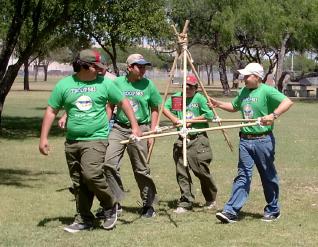 ---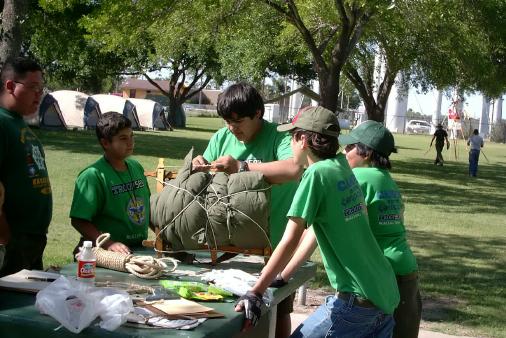 Using a diamond hitch to create a pack from a frame and misc. gear.
---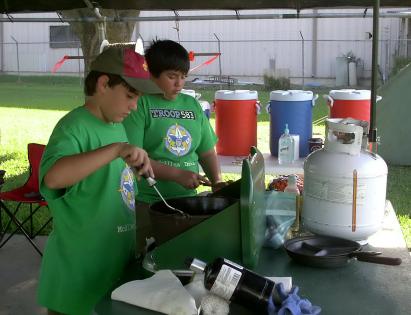 Cooking supper.
---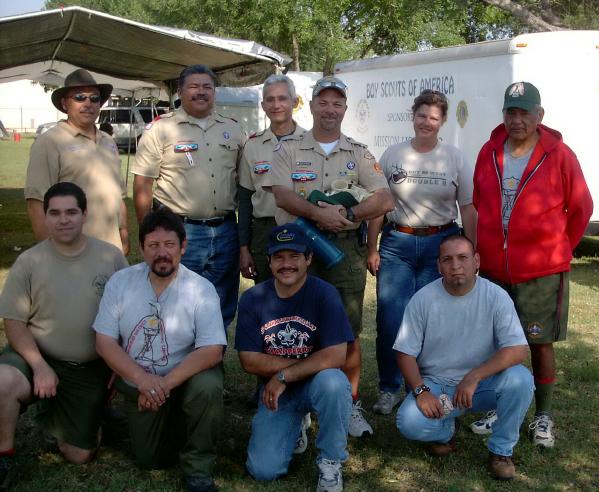 Most of the adult leaders at the Arrowhead District Camporee - March 25, 2006.
The weather was grand. The felowship was great... and we learned a lot.
---
---
To Troop 583 main page.
To Troop 583 first picture page.
To Troop 583 Calendar page.
To Troop 583 News page.
To Troop 583 Adult Leadership Team page. -