Order of the Arrow - Camp Perry, Hidalgo County, Texas
December 2005
What you see are thumbnails of much larger pictures.
Click on the picture and the 3.4 megabyte version will be displayed.
Loading these large pictures will take time, be patient.
Right mouse click on the larger picture to save a copy for yourself.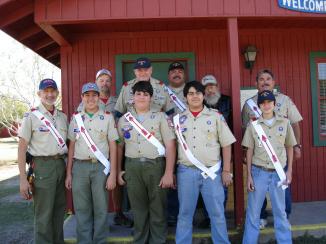 -
To Troop 583 main page.