The Drake
an Aleutka design with Chinese Lug Rig

An outing with Hadley and Susie Stonner and family - 1988.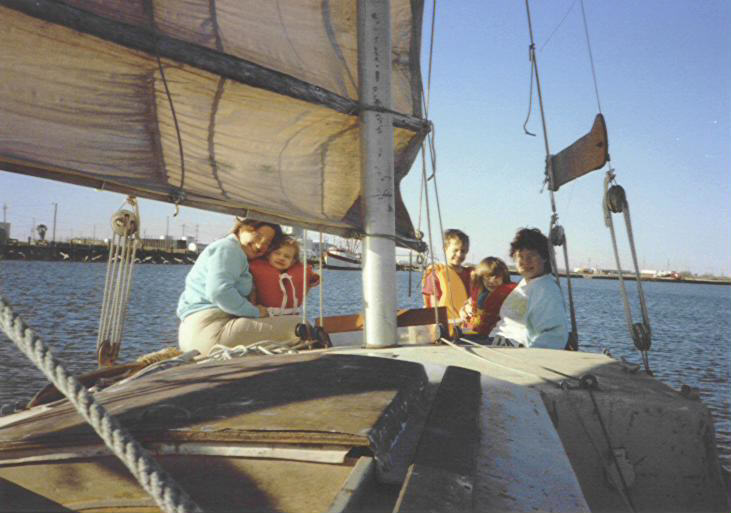 Drake88a
The Stonner family.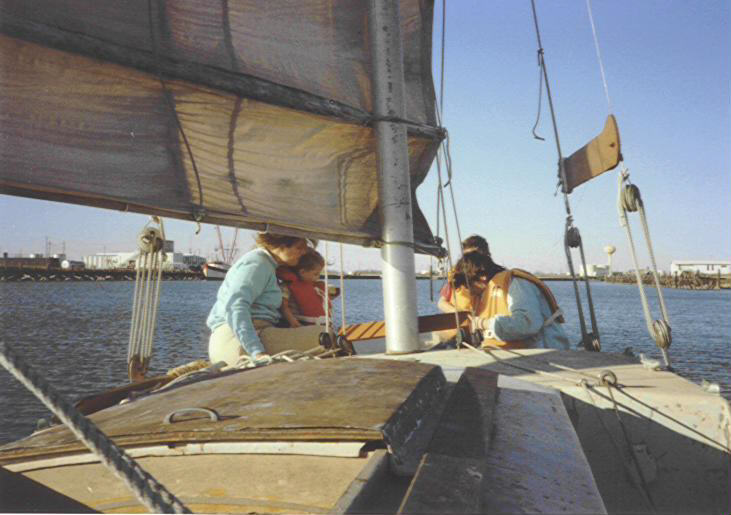 Drake88b
The Stonner family.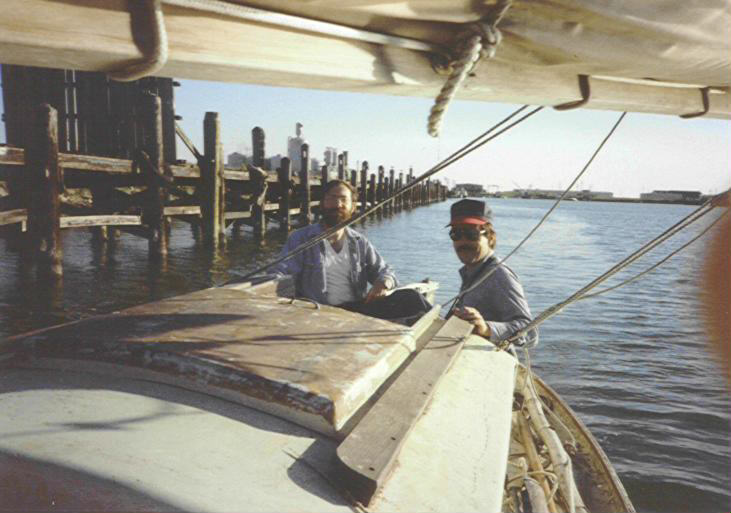 Drake88c
Gerard Mittelstaedt on the left, Hadley Stonner on the right.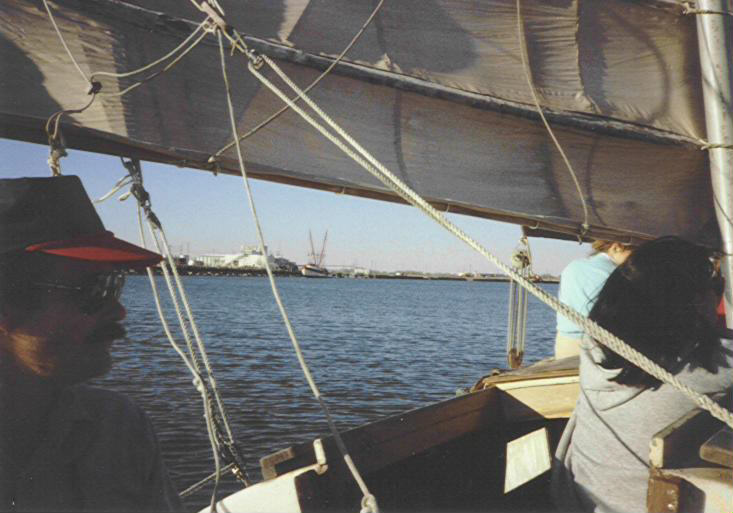 Drake88d
Hadley on the left, Mona Mittelstaedt on the right.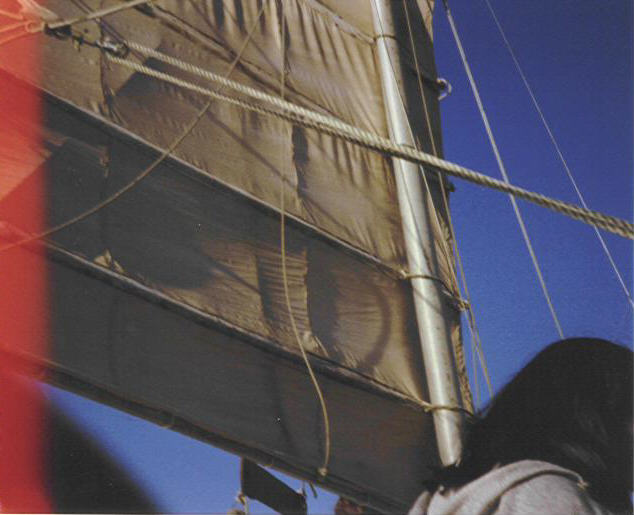 Drake88e
Note the Eupharoe a wooden multi line block in the upper left hand corner of the picture - in the light struck part. This is a major feature of the sheeting mechanism. From the eupharoe there is a block attached that is the major part of the main sheet. On the Drake there are 2 main sheets, one Starboard and one Port. This is NOT common Chinese lug practice. It was necessary as there was no place to sheet aft of the leech of the sail, where the sheet would be free from fouling the battens when the rig came about, or gybed.
To Drake first page.
Click Here for photos of the Delivery of the Drake from Houston area to Port Mansfield 12 - 17 December 1981
Mid-sized boats index page.
---