Windjammer Restaurant and Lounge
A good place to eat in Port Mansfield, Texas
open at 11 AM every day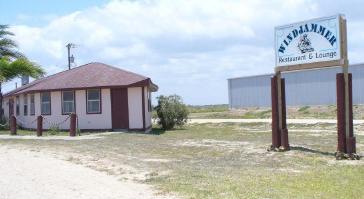 1088 E. Port Dr.
Port Mansfield, TX 78598
phone 956 994-2555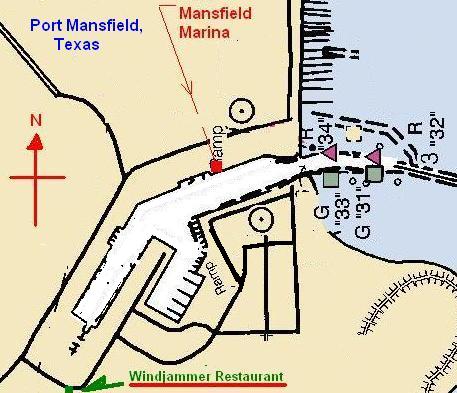 Port Dr. is the street which bears to the right just as you enter town.
The restaurant is on the right (south) side of the street, near one of its 90 degree curves.
This is a family owned business, cheerfully run.

Port Mansfield is located on the mainland.
It serves the Lower Laguna Madre and the adjacent Gulf of Mexico via the Mansfield Cut through South Padre Island offering Gulf access.
It is located north of Port Isabel, TX and south of Corpus Christi, TX.
It is accessed by driving East from Raymondville, TX on Texas Hwy 186.
---
information as of June 2010
Interesting places in Texas index page.