Accomodations in Sabinal, Texas
Ogdens Motor Inn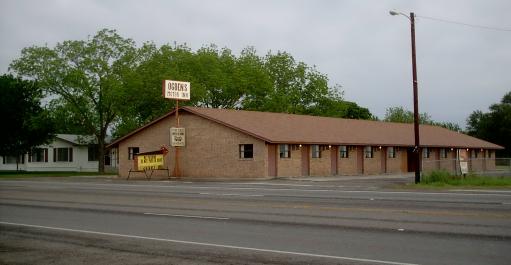 A good place to stay in Sabinal, located at
413 E. Fisher Ave., Sabinal, Texas
(Fisher is the main road through this town.)
phone 830 988-2441

This is a family owned business, cheerfully run.
It is very clean and although minimalist has all the accomodation one needs to have a good nights sleep.
Prices are very reasonable.

-

Noras Tacos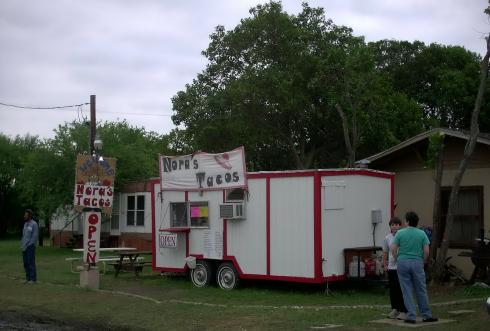 Good breakfast tacos. Across the highway from Ogdens motel.
We tried this place for breakfast after noting that many local tradesmen used this eatery for their breakfast. The tacos were good, the coffee was fair.
Sabinal, Texas is 30 miles southeast of Garner State Park.
It is a good stoping place if you arrive late and do not want to pitch camp in the dark.
information as of April 2007