SASIS Thai Restaurant
2100 FM 802 - suite 2095
Brownsville, Texas
in the strip mall on
E. Ruben Torres Sr. Blvd. (south side) - just East of Paredes Line Road.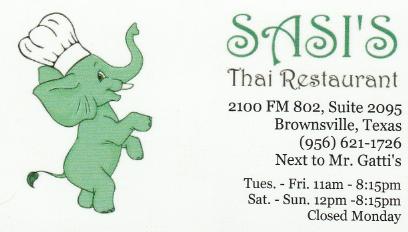 Well and beautifully prepared food from Thai cuisine.
A note - the menu offers various dishes at 4 levels of - hot -.
When they say - hot - three times they mean HOT and not in the way Mexican food is hot,
but in an interesting asian way.
~ ~ ~
This is a very clean and nicely decorated restraunt.
The service is very good
It is a pleasure to eat here.
---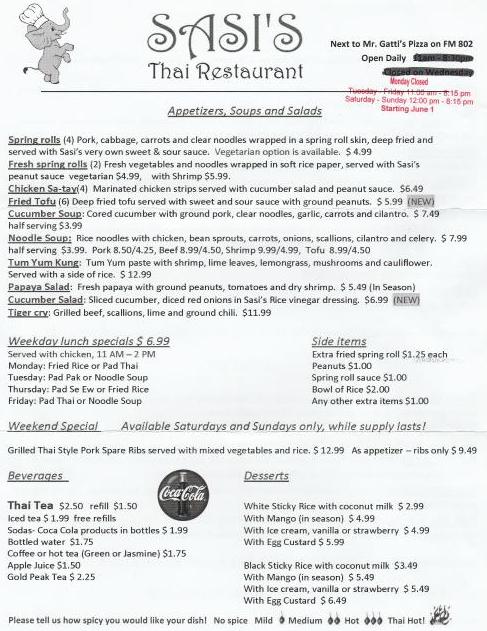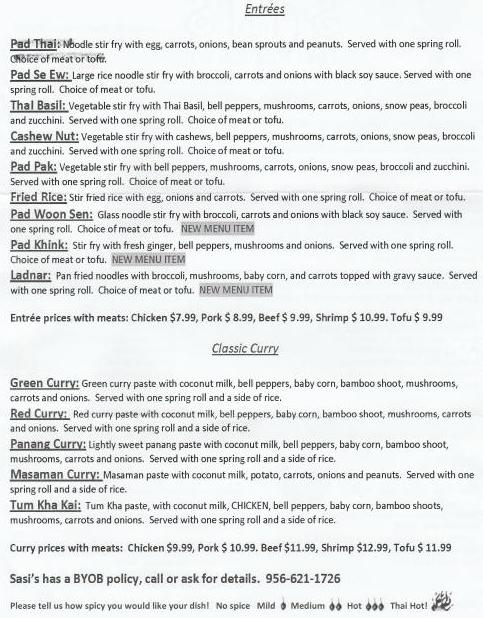 Information as of 7 July 2014
to Texas Notable Places Index page.
Return to STexBoat Index page.