Port Mansfield Marina
Port Mansfield, Willacy County, Texas
600 Mansfield Drive
Port Mansfield, Texas
USA
26 deg 33 min 23 sec North latitude
97 deg 25 min 41 sec West longitude
Telephone (956) 944-2331
Mail at P.O. Box 70, Port Mansfield, TX 78598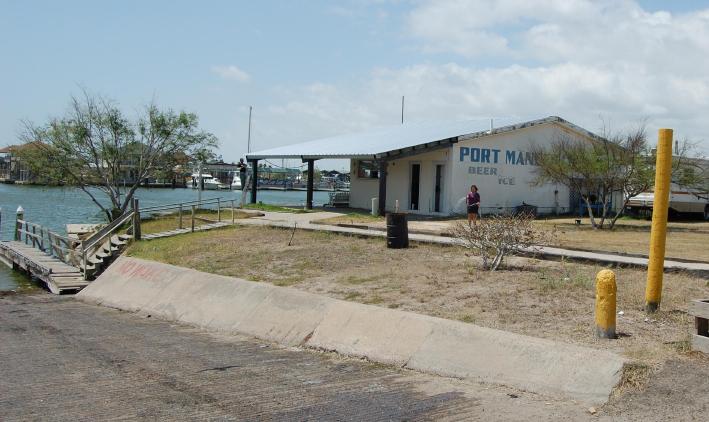 Owner/managers - - Manny and Susan Armenta
This is the marina which is on the north side of the harbor nearer the entrance to the Port.
When you enter the town from the road, past the Exxon station continue straight on
and follow the road as it bends to the right.
It is immediately adjacent to a large public parking lot and 3 bay wide public launching ramp.
This location has been the site of Port Mansfield Marina for a very long time, but due to
hurricane Dolly in 2008 it has been out of business for many months. Now under new ownership
it will soon be operational again.

Services
The marina is being re-built ( early June 2009 ) and will be operational in July 2009. They will have fuel, bait, ice and groceries.
Showers, clothes washers and a small restaurant are also planned.

---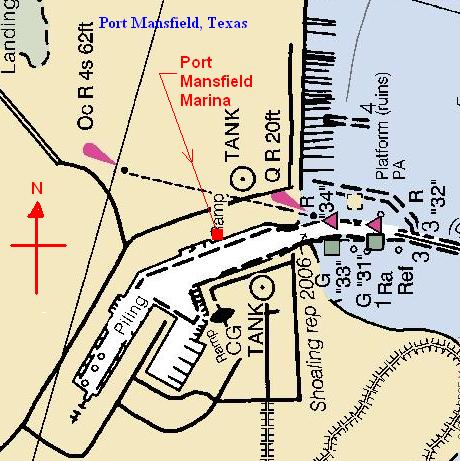 -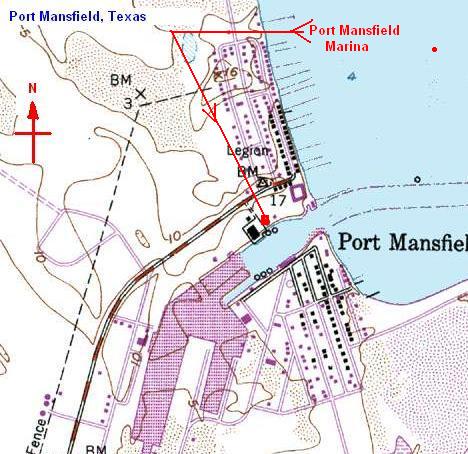 Port Mansfield is located on the mainland and serves the Lower Laguna Madre and
the adjacent Gulf of Mexico via the Mansfield Cut through South Padre Island offering Gulf access.
It is located north of Port Isabel, TX and south of Corpus Christi, TX.
The next immediate service going north is Riviera Beach, near Kingsville, TX.
Which means that Port Mansfield is one of those welcome stops which is a fair long way from anywhere else.
It is accessed by driving East from Raymondville, TX on Texas Hwy 186.
---
Return to the ~ interesing in Texas ~ index Page
Return S Tex Boat - Home Page
.