Garner State Park

Screened shelters in Texas State Parks.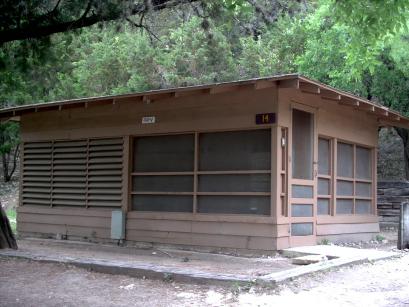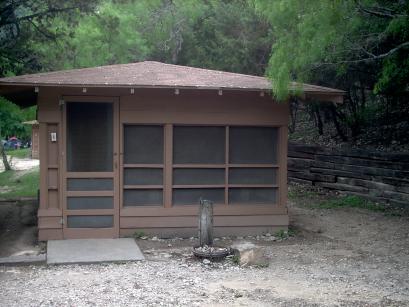 These shelters are 18 feet long, 12 feet wide,
have a water spigot outside and simple bulb light inside with a 110v outlet.
There are also full cabins and, of course, tent camping spaces.
Garner is located nearest Concan, Texas
west of San Antonio and west of Hondo, TX.
The Frio River runs on one side of the park.
There is great hiking, and mild climbing available.
Phone number for reservations is 512 389-9000
Phone number at the park is 830-232-6132
This is one of the most heavily used parks in Texas.
If you intend to camp overnight it is best to have reservations.
Garner Park official website

---
Texas index page this site.